The UN Hosts a Film-Sreening of 'Women on the Frontline' and Discussions on Gender-Based Violence and UN75 with Students from Waterford Kamhlaba
On Thursday, 23rd July, the UN hosted a screening and discussion of 'Women on the Frontline'; a film on Gender-Based Violence in conflict, and a UN75 dialogue.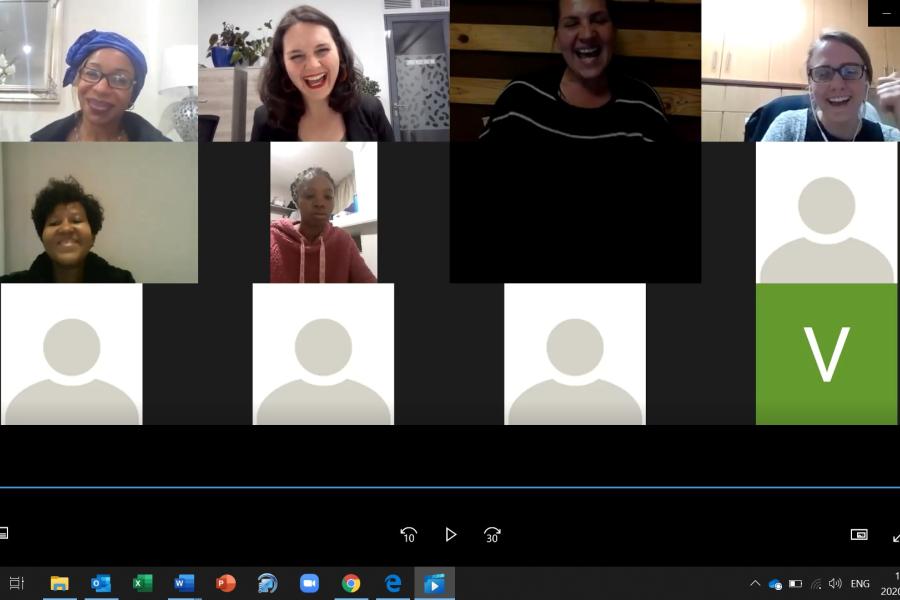 Photo | Erin Kennedy | UNRCO
On Thursday, 23rd July 2020, the UN hosted a screening and discussion of Women on the Frontline; a documentary on Gender-Based Violence in conflict, and an exciting dialogue, with senior students at Waterford Kamhlaba, on UN75; the world's biggest conversation on building a better future for all, launched by the UN Secretary-General, Mr António Guterres.
Over 30 students and teachers joined the screening and discussions via Zoom as COVID-19 prevention measures remain in place.
The documentary, produced by UNFPA and UNIFEM and narrated by Annie Lennox, highlighted violence against women in conflict, namely in the DRC; where women bear the brunt of a 10-year war in the eastern provinces, and Mauritania; where women who have been raped may go to prison, were shown to the students, sparking an interesting conversation.   
The documentary is separated into seven segments which are freely available on YouTube here: https://www.youtube.com/playlist?list=PLDCA0B51EF51ECB95.
Following the discussion, as part of the UN's 75th anniversary, students and teachers partook in a UN75 Dialogue on how the UN can work together with citizens of Eswatini to ensure the 'Future We Want and the UN We Need'.
To recover from COVID-19 and enable the 'Future We Want', Sisko, a student, stated; "I think prioritising women in power should be considered. Countries that are handling the pandemic well are women. Considering the video, women aren't allowed to be judges yet these court cases involve their human rights."
Looking ahead to 2045, when the UN turns 100, Liam, a student, continued; "I don't think it is proper for it be the norm that women are afraid to walk alone at night. I still have to escort my sisters to school. It shouldn't be men, human beings, who are intimidating women and girls: that's the biggest issue for me. I don't want that to be the case in 25 years' time."
In January 2020, the start of the UN's 75th anniversary, the UN Secretary-General launched the UN75 Dialogues, with a vision to spark conversations in all settings – from classrooms to boardrooms, parliaments to village halls – on priorities for the future, obstacles to achieving them, and the role of international cooperation in making progress.
Over 330 dialogues in 87 countries were held in the first three months of year. The UN in Eswatini has hosted ten dialogues so far, with the Hon. Prime Minister, women in business, persons living with disabilities, children, youth, university students, the media, women farmers and high school students.
UN entities involved in this initiative
UNFPA
United Nations Population Fund
Goals we are supporting through this initiative