The UN in Eswatini
Under the leadership of the United Nations Resident Coordinator, the United Nations in Eswatini is mandated to advance Agenda 2030 through programmes and other interventions of agencies, funds and programmes.
The UN in Eswatini is composed of United Nations Development Programme (UNDP); United Nations Children's Fund (UNICEF); United Nations Population Fund (UNFPA); World Food Programme (WFP); World Health Organisation (WHO); Food and Agriculture Organisation (FAO); United Nations Educational, Scientific and Cultural Organisation (UNESCO); as well as International Organisation for Migration (IOM); International Labour Organisation (ILO);  United Nations Office for Coordination of Humanitarian Affairs (OCHA);  United Nations High Commissioner for Refugees (UNHCR); UN Women, Office of the High Commissioner for Human Rights (OHCHR) and others.
The "Delivering as One" modality initiated by the UN Country Team since 2008 and formally endorsed by the Government in 2014 is increasingly showing positive results in efficiency gains and effectiveness including the impact of working jointly.
The Resident Coordinator System is led by the UN Resident Coordinator (RC) who is the designated representative of the Secretary-General. It manages and facilitates the development of the overall UN support to the country through the UN Development Assistance Framework (UNDAF) now renamed UN Sustainable Development Cooperation Framework (UNSDCF).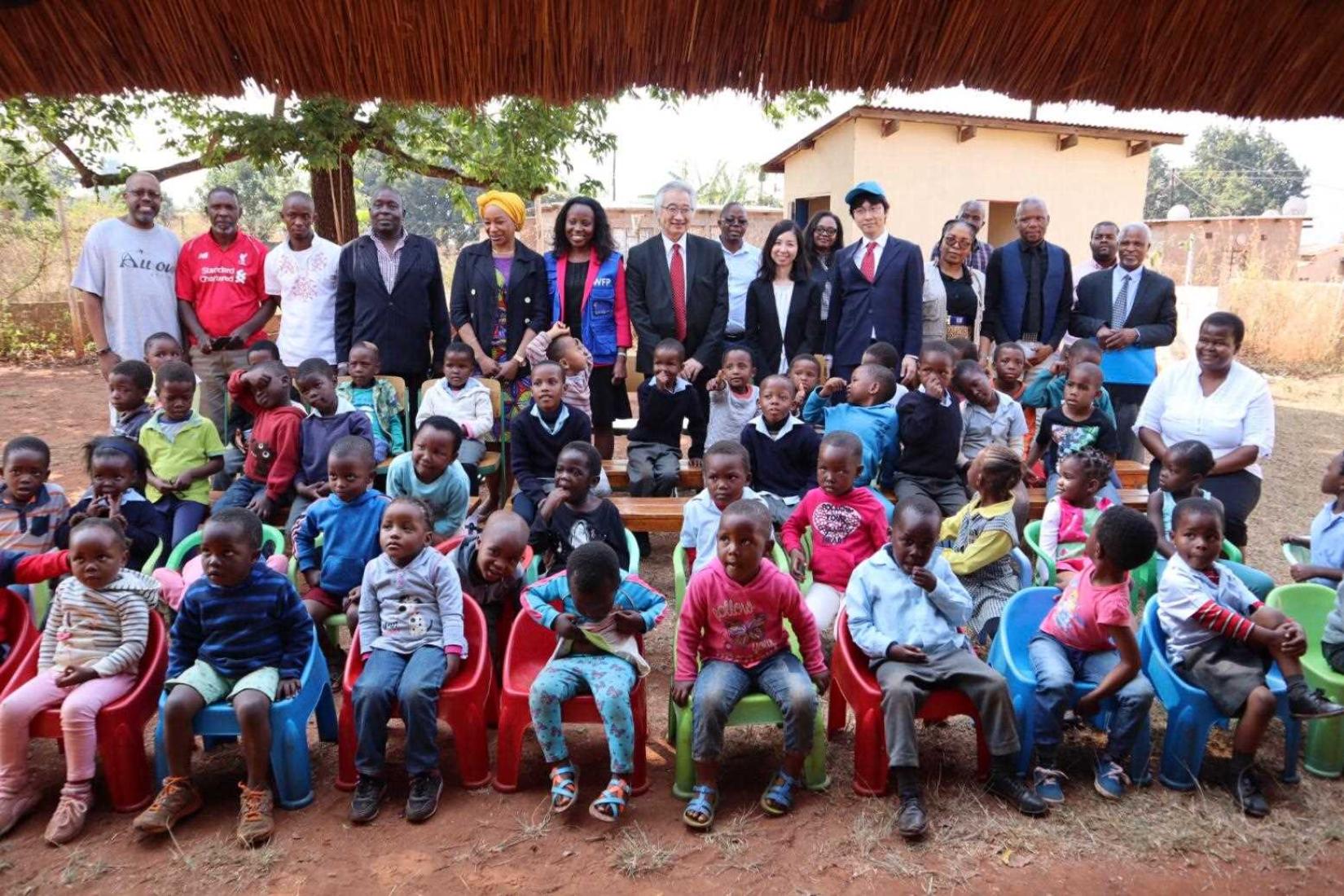 Milestones
Milestones
1
The UN supported the El Nino Mitigation by mobilizing USD 96.4 million plus an additional USD 32 million in collaboration with the UN Office for the Coordination of Humanitarian Affairs (OCHA) for life-saving activities in line with the National Emergency Response, Mitigation and Adaptation Plan (NERMAP) 2016 – 2022. All UN agencies were involved in the humanitarian response.
2
The UN supported advocacy in the fight against sexual and gender-based violence leading to the enactment of the Sexual Offenses and Domestic Violence (SODV) Act of 2018. The UN continues to support the implementation of the Act by promoting public awareness, advocacy and capacity building for case management.
3
The UN supported the Government to mainstreamed Agenda 2030 of the Sustainable Development Goals and the African Union's Agenda 2063 resulting in the revised National Development Strategy, now themed Strategy for Sustainable Development and Inclusive Growth (SSDIG) and the National Development Plan (NDP).
4
The UN supported Eswatini in scaling-up HIV prevention programmes – pre-exposure prophylaxis, condom distribution, raising awareness about HIV, including in the school curriculum, keeping adolescents and young women in schools, voluntary medical male circumcision, and other interventions.
5
The UN provided technical and financial support to undertake the first digital population census in 2017, including in information technology, capacity building and provision of Census equipment as well as contribute about USD 500,000 towards conducting the population census.
6
The UN supported the development and launch of an e-Government Communication Strategy which revolutionized government service delivery and introduced mobile-based Government services in key ministries such as Home Affairs and Commerce. The e-Government strategy puts citizens first, addresses Sustainable Development Goals (SDGs) and paves the way for economic growth.
The Sustainable Development Goals in Eswatini
The Sustainable Development Goals are a global call to action to end poverty, protect the earth's environment and climate, and ensure that people everywhere can enjoy peace and prosperity. These are the goals the UN is working on in Eswatini: