04 March 2020 — 27 March 2020
Calling Agri-tech Startups to Apply for a Business Incubation Initiative
Appealing to Agri-tech startups with prototypes of digital technology for the agriculture value chain such as Farm Automation, Livestock Farming Technology, Modern Greenhouses and Artificial Intelligence, to modernise and optimise the agricultural sector.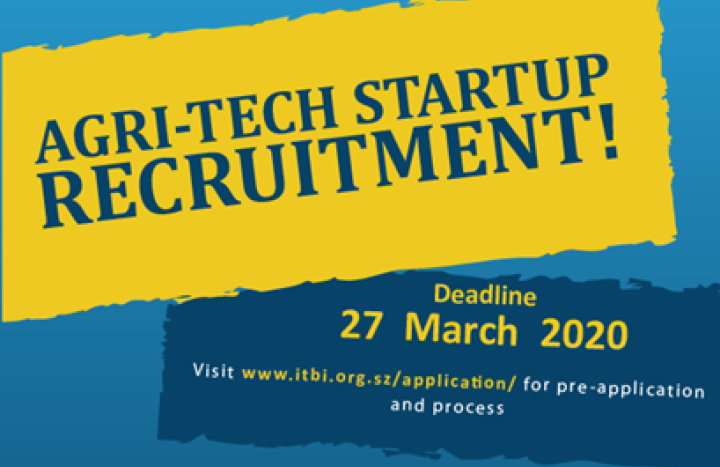 UN entities involved in this initiative
Other Organizers
RSTP: Royal Science and Technology Park
Goals supporting this initiative
8. Decent Work and Economic Growth
9. Industry, Innovation and Infrastructure
13. Climate Action
Location
04 March 2020 - 27 March 2020
About the initiative
This is an initiative of the Royal Science and Technology Park (RSTP) in partnership with the United Nations Development Programme (UNDP).
The objective is to introduce applications to the market that will help to optimize the utilization of agricultural resources, modernize the agriculture sector and increase the sector's contribution to food security, export revenue, job creation and overall economic development for Eswatini. 
Through this initiative, the partners aim to make meaningful progress towards the achievement of the Sustainable Development Goals.
Please find application details below.