Press Release
WFP News Release World Food Day 2020
16 October 2020
Urgent need to strengthen food systems as COVID-19 drives up numbers of hungry people worldwide.
Mbabane  - The United Nations World Food Programme (WFP) today joins its sister agencies in calling for global action to improve the systems that produce and distribute the food we eat, so that they can better withstand shocks including the COVID-19 pandemic that can spark alarming surges in the level of hunger in the world.
In many countries, the socio-economic effects of the pandemic – particularly loss of earnings and remittances – are heightening existing threats linked to conflict and climate change. The number of acutely hungry people in the world could increase by more than 100 million this year, according to WFP estimates. For particularly fragile countries, a slide towards famine is a real risk.
"'The world produces enough food for everyone so it's a problem not of scarcity but of access to nutritious and affordable food," said WFP Executive Director David Beasley,  "Smallholder farmers in developing nations need support so they can grow crops in a more sustainable way, then store and transport their produce to markets, and ultimately improve their own livelihoods. When food moves from the farm, along the supply chain and onto people's plates in a fair and efficient way, then everyone benefits."
WFP, which last week won the Nobel Peace Prize for its efforts to fight hunger, has unparalleled experience in buying and distributing food. Every year, WFP increases the amount of food it procures locally from smallholder farmers, providing training in post-harvest storage and in how to access markets. The aim is to build dynamic food systems which contribute to community-based agricultural growth and the strengthening of national economies.
The need for concerted action to improve agricultural production while enhancing global supply chains and ending food waste is reflected in this year's World Food Day theme: "Grow, Nourish, Sustain. Together".  The three Rome-based agencies - WFP, the Food and Agriculture Organisation of the UN (FAO) and the International Fund for Agricultural Development (IFAD) – are calling for sustainable investment in food systems to achieve healthy diets for all. Without massive improvements in the food supply chain, many fragile nations are set to become increasingly vulnerable to financial volatility and climate shocks.
No one government or organisation can achieve these goals alone. More than ever, there is a need for global solidarity to help all people, and especially the most vulnerable, to confront the crises facing the planet – multiple conflicts, climate change and COVID-19.
The World Food Programme in Eswatini has created an innovative approach to increase incomes of small holder farmers, boost local economies and dramatically improve the nutrition for households and school going children. A staggering 45 percent of Emaswati children are orphans and vulnerable children , largely due to the impact of HIV and AIDS.  Through the Home-Grown School Feeding Programme  local smallholder farmers are delivering diverse, nutritious and above all, locally produced food to primary and secondary schools. Also,  WFP is reaching 55,000 children, under eight years of age, in 1700 Neighbourhood Care Points (NCPs)  across the country, with a hot and healthy meal five days a week.
"There is a need to move to a more sustainable food system that will adopt Climate Smart Agricultural which  take into consideration the production of crops and animals with an advantage against  climatic shocks and challenges thereof." said Cissy Byenkya, Eswatini WFP Head of Office. "Also, we need to reduce post-harvest food losses, as this exerts too much pressure on the environment and increases the overall cost of production for smallholder farmers."
WFP's #StopTheWaste 2020 campaign highlights simple steps which everyone can take to prevent the huge amounts of food which are wasted each day. This forms some of the key priorities for WFP moving towards achieving Zero Hunger. WFP, FAO and the Ministry of Agriculture are strengthening capacities of smallholder farmers on climate smart agriculture practices, crop diversity, post-harvest storage, aflatoxins, market access and public procurement processes.
Another vital element in improving food systems is stopping food waste.   WFP's #StopTheWaste 2020 campaign highlights simple steps which everyone can take to prevent the huge amounts of food which are wasted each day.
                                         #                           #                            #
The United Nations World Food Programme is the 2020 Nobel Peace Prize Laureate.  We are the world's largest humanitarian organization, saving lives in emergencies and using food assistance to build a pathway to peace, stability and prosperity for people recovering from conflict, disasters and the impact of climate change.
 Follow us on Twitter @wfp_media @mobileVAM @WFPVAM  @WFP_media  or @WFP_Africa
WFP News Release World Food Day 2020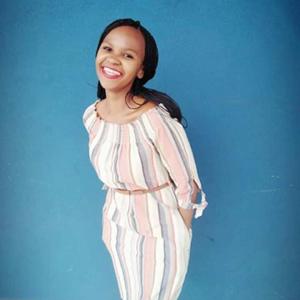 Lindelwa Masilela
WFP
Business Support Assistant - Communications
UN entities involved in this initiative
Goals we are supporting through this initiative