The United Nations Commences the Second Round of UN75 Dialogues
In celebration of the United Nations' 75th anniversary, the UN in Eswatini has commenced its second round of UN75 dialogues with vulnerable populations.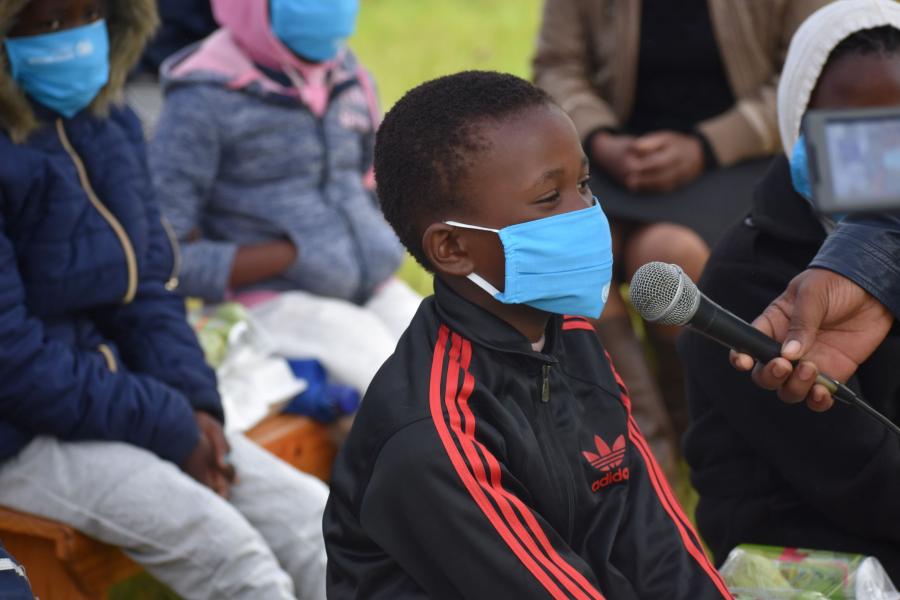 Photo | Erin Kennedy | UNRCO
Since July 2020, the United Nations in Eswatini has conducted 19 UN75 dialogues, in efforts to hear from the most vulnerable Emaswati on the devastating impacts of COVID-19 on their lives, international priorities to recover better from the pandemic, their vision for 2045, when the UN turns 100, and the challenges which might hinder achieving this vision.
The dialogues follow the UN Secretary-General, Mr António Guterres' launch of the biggest global conversation on our priorities as a human family to build a better future for all, and to ultimately emerge stronger from the COVID-19 pandemic.
Since July 2020, 16 UN75 dialogues were conducted with vulnerable populations across the Kingdom of Eswatini, including: women in business, students and teachers at Waterford Kamhlaba, women farmers, people living with disabilities, university students and lecturers, children, youth, LGBTQI, persons living with HIV, migrants, young men and artists respectively. So too did the UN Resident Coordinator share a moving dialogue with the Hon. late Prime Minister, Ambrose Mandvulo Dlamini, members of parliament and the media.
The second round of UN75 dialogues commenced in December with the elderly members of the Mantambe Community in Shiselweni; a virtual dialogue with tertiary students; Orphans and Vulnerable Children, aged 10 to 25, and their care-givers.
The elderly of Mantambe Community shared their vision for 2045, in which online education is available for all children, every citizen is active and food security is ensured. They shared their concerns for the future; noting the destructive impacts of climate change on their community and the world, the negative effects of unemployment, corruption and lack of transparency of authorities, as well as the moral decay of society.
Orphans and Vulnerable Children, aged 10 to 25, reiterated this vision for 2045, noting their desire for employment opportunities for youth, the assurance of food security and a world in which gender-based violence (GBV) does not exist.  
Youth from tertiary institutions shared their priorities for the international and national communities to ensure a better world in 2045, including: access to education for all youth, the involvement of youth in decision-making, accountable leaders and accessible healthcare for all.
Elderly ladies and gentlemen continued to share that a better future will be ensured if Emaswati  adhere to COVID-19 precautionary measures, unemployment is addressed for the sake of the youth, sustainable food assistance is provided to all communities and special attention is paid to persons living with chronic diseases, such as diabetes, throughout the COVID-19 pandemic.
The events were live-streamed on UN Eswatini's Facebook page; as will the views, concerns and ideas shared by Emaswati be presented to global leaders and senior UN officials next year.
UN entities involved in this initiative
RCO
United Nations Resident Coordinator Office
Goals we are supporting through this initiative