Press Release
UN Eswatini starts consultative meetings to develop the United Nations Sustainable Development Cooperation Framework (UNSDCF 2021-2025)
24 June 2020
[FOR IMMEDIATE RELEASE] 24 June 2020 – The United Nations Development System in Eswatini is holding consultative meetings with various sectors as part of an inclusive process to develop a cooperation framework for the period 2021-2025.
The United Nations Development Assistance Framework (UNDAF 2016-2020) is coming to an end in December 2020 and has since been renamed the United Nations Sustainable Development Cooperation Framework ('Cooperation Framework') to accurately reflect the nature of the contemporary relationship between Governments and the UN Development System.
The consultative meetings are being held at the Royal Villas at Ezulwini on 22-26 June 2020. UN Eswatini is consulting with civil society, research and academic institutions, foundations and philanthropic organizations, business community, development partners and the Government.
UNSDCF 2021-2025 is designed to be the primary instrument for planning and implementation of UN development activities in Eswatini in support of the implementation of the 2030 Agenda for Sustainable Development. 
The development of the Cooperation Framework follows the completion of an independent Common Country Analysis (CCA), which is framed around the SDGs and national priorities..  
As such, the framework will capture the strengths, vulnerabilities and needs of the country and tailor the response of the UN Development System (represented by individual agencies, funds and programmes) while improving existing levels of coordination, efficiency and transparency.
"The Cooperation Framework is not just a document but the most important planning and implementation instrument for all UN development activities at the country level" says Ms. Nathalie Ndongo-Seh, UN Resident Coordinator in Eswatini.
She adds: "The Cooperation Framework begins and ends with an analysis of the full national development landscape and SDG priorities and gaps, including through the imperative to leave no one behind."
The Cooperation Framework is designed in line with 6 key principles, namely: (i) leaving No One Behind; (ii) human Rights Based Approach; (iii) gender equality and women's empowerment; (iv) resilience; (v) sustainability and (vi) accountability.
The Cooperation Framework, which is essentially a partnership and accountability framework between the UN Development System and the Government to advance Eswatini development agenda, is expected to be signed by both parties in August 2020.
"The cooperation Framework is also our commitment to the people of Eswatini, particularly the most marginalized and vulnerable" says Ndongo-Seh. "It commits the UN development system to support the achievement of national development goals and targets with a focus on leaving no one behind and supporting the development of national development frameworks in line with the 2030 Agenda while including vulnerable populations in and across all processes and programmes."
###
 For more information, please contact:
Mr. Sibusiso Mngadi, Coordination Officer – Programme Communications and Advocacy, UN Resident Coordinator's Office (UNRCO)
Tel: 7683 8729 Email: Sibusiso.mngadi@one.un.org
UN Eswatini starts consultative meetings to develop the United Nations Sustainable Development Cooperation Framework (UNSDCF 2021-2025)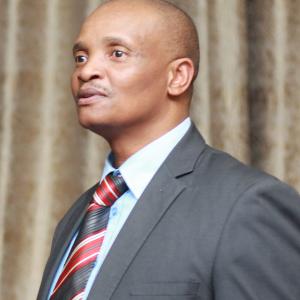 Sibusiso Mngadi
RCO
Coordination Officer - Programme Communications and Advocacy
Coordinator - UN Eswatini Communications and Advocacy
UN entities involved in this initiative